Much Safer,
More Efficient
Balanx use intermediate frequency pulse as carrier waves. It can greatly reduce the charge accumulation between human body and electrode and make our product safer than others. Meanwhile, our suits achieve the medium frequency wave modulate low- frequency waveforms, which can stimulate your muscles deeper and wider without causing any discomfort to your body.
'IMPULSE' Technology
Our patented technology, "Impulse", perfectly integrate the changing of stimulus intensity into our workout process. It makes the stimulus responsive to your training routine.
Multiple Waveform
Selection
Five different low frequency waveforms specifically design for different workout scenarios.
square wave
triangular wave
exponential wave
sawtooth wave
Sharp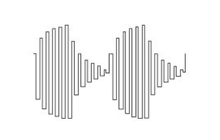 sine wave
Soft
Driven by aerospace technology
Driven by aerospace technology
Wear snug Fabric electrodes
WB-EMS was first widely used by NASA in the 1970s as a measure to prevent astronauts from muscle atrophy in weightlessness.
After the millennium, with the development of Chinese aerospace technology, elastic silver fiber and fabric electrode technology got a great development, and finally came the technology of Balanx EMS training suit.

Fabric electrodes
Balanx EMS training suit
In the future, as humans enter the space age, we believe that Balanx EMS technology will help humans explore the future across the galaxy.The Balanx EMS training suit will be a common underwear for the space age.
maintenance
Must ensure proper operation and regular
maintenance to maintain extraordinary perfor
mance, stability and good appearance.
chemical materials
Avoid contact with various chemicals, and if they are encountered, clean them in time.
Excessive exposure
The ems is suitable for drying in a cool, ventilated place, and excessive exposure can damage the fabric fibers.
Washing machine washing
It can be placed in cold water and rubbed by hand several times. Because the clothes are soft, it is not suitable for washing with a washing machine.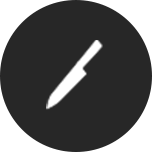 Sharp item
Avoid contact with sharp objects to avoid scratching or leaving scratches on the surface.
Regular maintenance
This not only keeps
the EMS in good working condition,
but also effectively extends its
service life.
Notification
1. Applicable to healthy and sub-healthy adults who needs excersice
2. Not applicable to Please consult professionals in the following cases:
1) Malignant tumor patients
2) pregnants and children
3) cardiopaths
4) Abnormal blood pressure patients
3. Precautions
1) Please consult the doctor and follow the advice when the bodskin feel unwell.
2) If you want to applicate the device to another user during operation, it is compulsory to pause or stop the device and tmove, or it is possible to suffer a severe shock.
3) Don't wear other electrical devices or accessories when you the product.
4) Don't apply the product to children or anyone in unconsciousn
5) Don't use the products in places of high humidity like bathr(eg: don't use the product while you are taking shower), or possible to suffer a severe shock!
6) Don't use while sleeping.
7) Don't wear the EMS suit for a long time.
8) Don't wear for a time longer than 2 hours.